Steampunk… it conjures up images of airships, clockworks that somehow countdown a heroine's destiny, mad scientists, mechanical dragons and even a dash of magic.
Perhaps our heroine dashed into Loo Loos Box to escape the mad scientist following her, and proprietor Robin Delargy gave her this wonderful talisman. Understated. Chic.
Of course ICE Resin® never loses its clarity so the heroine will be able to pass this piece on to her own adventurous  daughter.
Hmmm… back to the real world. I have not run across many button covers but Robin's made me go to my jewelry box and take note. Now this writer by trade is inspired to grab one of SLK's new art deco bezels and figure out what inclusions I can add to make my own collar button.
I believe that handmade jewelry resonates with positive energy for the maker and the wearer.
What adornment will fill your day with transcendent creativity?
Happy Friday,
Carol
Comments from the Peanut Gallery by Tina Schiefer
With our Creative Team challenge of Mixed Metals, I've embellished an old vinegar bottle with all-sorts of mixed metal bits and bobs. Bronze. Silver. Gold. Rusty.
When I first laid eyes on the SLK Bezeled Ring, the texture reminded me of a peanut shell. That was my jumping off point. Using my smooth jaw jeweler's pliers, I gently bent the ring into a peanut shape using the actual peanut shell as my form. The interior of the 1/2 shell had such a beautiful, naturally stippled color, that I simply cast resin into it and let the resin work its magic!
The bezel portion of the ring was filled with thickened resin and fitted with a children's "fat" pencil I found at a dollar store. I cut the pencil very short to represent a pencil that has been worn to down to a nub from a lifetime of comments from the peanut gallery. You know the ones…funny, sarcastic, off-color…sometimes welcomed, sometimes not. We've all stuck our foot in our mouth from time to time. We've all been part of the peanut gallery!


True to my nature of using cast-offs, the pencil and the bottle were embellished with a sewn brown waxed paper bag leftover from a friends cookie exchange party. With brown Staz On stamped words like "two-cents, wisecracks, opinion, input and remarks" and paper sealed letters spelling out P. E. A. N. U. T ., the theme is further enhanced.


Adding to the silly-ness, an oval hobnail bezel fitted with the word Hinkey dangles from the rusty chicken wire. I first heard the word Hinkey in the movie The Fugitive. Its slang definition means 'strange or unusual'. Perfect – as our family is a bit unusual. We are a HUGE movie watching family and we are constantly quoting various scripts in our day-to-day conversations. So when I found the word in an old music book – Hinkey Dinkey Parlez Vous – I simply used my new SLK oval template and the fitting was easy!
I have begun filling the bottle with small fortunes and my hope is that over time, the bottle will be filled to the brim with fortunes, small notes, and other such fun tidbits!
If I wore jewelry, the peanut/pencil could easily be wire wrapped and turned into a cute necklace too! I'm guessing I'd get at least a few random comments…ba da boom! :-)
Supplies:  ICE Resin, Bezeled Ring, Bronze Wire, Oval Hobnail Bezel, Circle Collage Template (oval shape)
More silly-ness can be found over on my blog. Feel free to stop by and visit anytime…I'd love to hear what you have to say…
Hey everyone! It's Kathy from the creative design team. I've created this quick video to show you how to make a transparent layer by printing an image directly onto ordinary tissue paper. The image will appear to float above the background layer adding depth and interest to almost any resin project.
Tips:
1. This technique works best if you choose a black and white image to print onto the tissue paper and layer it over a light background.
2. This same technique could also be accomplished by stamping onto the tissue with permanent ink.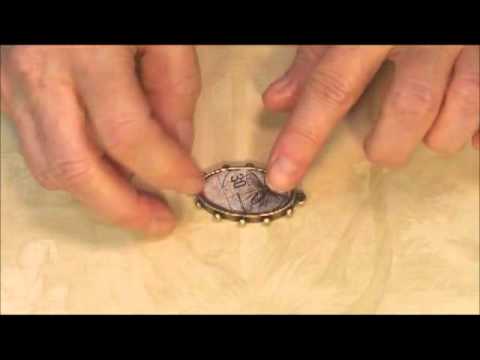 I hope that you enjoy the video.
Hi everyone- how nice to be invited back to the ICE Resin blog as Guest Curator! So happy to be with you all again…
I was asked to share what inspires me… well, just about everything!
Probably nature tops the list. Spring is a great season because every day new things are popping up. Just like all of those ideas that pop up in my head! The colors, shapes and textures of flowers are endlessly fascinating to me.
I love old and worn things. Each piece has a story to tell. I found this typewriter for $1 at a sale in Virginia. The color is such a pretty blue. I can't help but wonder who owned it and what words were written on this machine.
The color aqua is fresh and clean- and can usually be spotted somewhere in each piece of my work.
The patterns, shapes and dimension of architectural details like windows, doors and moldings give me ideas when I am designing dies and embossing folders.
I was inspired last summer by a visit to the headquarters of Crescent matboard- my favorite crafting medium! Stay tuned to hear more about that… :-)
Please stop by my blog at http://eileenhull.blogspot.com for a look at what I have been up to. Hoping that inspiration is overflowing in your life too…
Eileen
Running ICE Resin® keeps Susan Lenart Kazmer and Jen Cushman constantly busy. Busy making art, writing books (Explore Create Resinate!) and articles, making mixed media jewelry and sculptures, as well as keeping track of the company. However, all that hard work is paying off with an upcoming TV interview on Lifetime's morning show: The Balancing Act.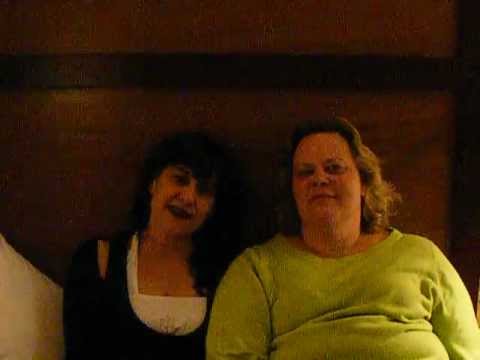 We caught up with bead expert, Michal Rainsbarger. She teaches ICE Resin® jewelry and other classes at the Ben Franklin Store in Grass Valley, California.
She loves watching her students create! We love her enthusiasm and the great earrings she is wearing!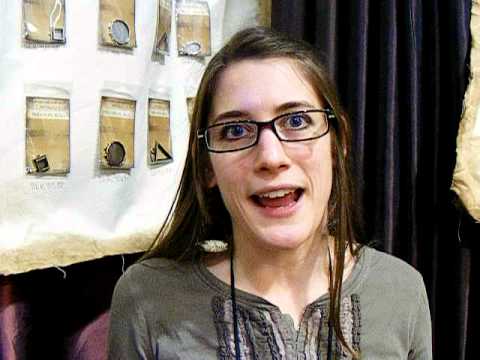 We chose Kim White-Jenkins' necklace for its sweet simplicity. She shows what one can do with a bit of ICE Resin®, a bezel, silk sari ribbon, and a picture. (And we like the antique box background.)
Kim and her husband Dave are self-taught jewelry makers in their spare time between day jobs and family. Kim's blog is Helium Days.
Become a member of our ICE Resin® Flickr Group. If you want us to publish your work, be sure to make it so we can download the image. (You may need to reset the photo license to "attribution no derive creative commons" so we can pull more than a thumbnail. We understand how important your designs are to you and will always credit you on the blog. If you provide a link to your website or blog, we'll be sure to add that to the posts too.
As she delicately moved her skirts across the chair that would become a moment of history locked in tin forever; she wondered if the man standing behind the camera would see truth in her eyes or simply just another woman hoping to capture a fragment of time….
I cannot help but feel compelled to create stories for those portraits that remain with us today; portraits from days long past, moments locked within a frame forever.  My mind whirls with ideas about who this person might have been, what was her day like I wonder. Like us she no doubt had her treasures, baubles, trinkets and gifts from those that she loved and those that loved her. What delights lay within her jewelry box – were the grand or modest?
Taking great liberties I have created my own story for lady; nestling this beauty within a staple bezel, that has been layered with mica and rhinestones. A dollop of succulent ribbon cascades from the tassel bezel while strands of wire wrapped mother of pearl beads come together with grey pearls. A tale in itself perhaps. I hope you will share your tales with us as I have with you whether fiction or truth there is great beauty in the story.
Hello everyone! It's Jack & Cat from the Ice Resin Creative Team! We have created a quick video tutorial on how to create a textured Ice Resin substrate. Perfect for your mixed media décor needs. Over the last year we have found ourselves layering our projects with a coat of Ice Resin to help protect, seal and add some shine.You can build the layers up to a fantastic point of thickness, embed objects and papers in the layers, tint the color when desired, sand and repair when needed, the possibilities are endless.
We hope that you enjoy the video.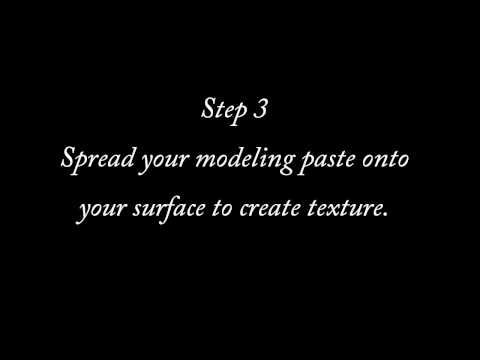 Silvija from the ICE Resin office is our guest curator this Monday.
I have always felt I am at my most creative while working in multiple mediums. Although jewelry design is my main passion, I am drawn to all crafts from pottery to woodworking to fibers. Recently I have spent many nights exploring a few fabulous books about traditional weaving design and techniques.
I have become especially intrigued by the simple, graphic lines and bold colors of Native American textiles. With the coming of spring I have seen many of these colors reflected in our Northern Ohio landscape. The soft ochre of the wheat, dry and brittle from winter rooted in the rusty brown of the dirt, soaked through after a heavy rain.
The dark indigo blue of twilight after the sun has dipped below the skyline with nothing but the dark outline of bare trees creating faint horizontal lines reaching ever upward toward the sky.
These combinations of color has brought new life to my jewelry, allowing me to mix contrasting colors such as reds and blues, oranges and greens.
Studying these textiles and even trying some weaving techniques myself has reminded me of the great heritage of crafting. Generations of hands and minds creating beautiful pieces of adornment.-Silvija