Tina Schiefer created this wonderful mixed media project. We hope you enjoy it!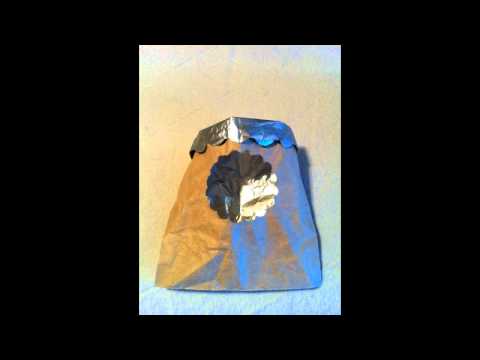 Petit Bijoux Circ travels to the pages of Art Doll Quarterly and tells her story. The magazine is available August 1.
The elegance of a butterfly captured under ICE Resin by Angela Boatwright. Lovely!
The main substrate is a vintage clip board, layered with an ICE Resin casting molded from an old textured canvas dictionary cover, sewn upholstery fabric and then embellished with mixed-metals, paper, and ribbon.
I created this piece in honor of my middle son, Kyle, who is currently in the Army; out of respect for family members and all my friends' husbands, wives, sons and daughters serving now, and previously, all around us. To those who have and are risking their lives daily and are separated for months on end, to ensure our American freedoms.
As artists, as a society, not only are we free to dream and create, but we can openly convey our feelings, wants, and desires through a variety of media … written words, sculpture, music, fashion, internet. In my corner of the world, I cannot imagine my life without the simple freedom I have and the joy I find when searching for found objects and cast-offs to then use to express myself through art. Too often I think I take these and other simple, daily freedoms for granted simply because it has always been a way of life, my whole life, thanks to the many sacrifices of others beside me and before me.
Although not the traditional RED, WHITE, and BLUE, the colors that I well-up at while they are marching by in a parade, or raised at the opening ceremony of a graduation, or flown in mass numbers by a nation at a time of devastation and in need of commiseration, this piece holds a special place in my heart as a constant reminder…
AMERICA. FREE to DREAM. Just Be. And GO forth.
A great way to add a bit of glamour to a simple sweater or top is a scarf and brooch.  ICE Resin® products, along with Spellbinders dies, make creating custom designs achievable.
As I'm always experimenting with new and unique ways to use products, I decided to give making actual molds from the dies a whirl.  I am pleased that the results were fabulous.  For this brooch, Jewelers Grade Molding Putty was mixed according to manufacturer instructions, then the smallest oval from the Spellbinder's Nestabilities Classic Scalloped Oval set was pressed into the putty to create the mold (as you can see, I also molded many others and will be sharing those projects soon!).
The gold transparent ribbon from the ART Mechanique line is beautiful right off the spool (I think the added interest of the rough edges and golden threads makes the "scarf" more interesting) and creates a fashion accessory with a bit of glamour when paired with the completed brooch.
Cindi Bisson
Wanda Eash is our featured Super Star today.
Website
Blog: Two Crafty Mules
Mediums: Resin, polymer clay, fabric, beads, glass
Your Book(s): I have been published in several books and publications, including Altered Art Circus by Lisa Kettell (as guest designer), Polymer Cafe, Belle Armoire Jewelry, Haute Handbags and more. I have several project designs I have been working on for a book, but I have not taken the plunge in regards to finding a publisher (yet).
Q: If you could learn to create art in any medium you have not tried (or have not mastered), what would it be?
A: I would love to learn how to sculpt faces from clay. I've worked with polymer clay for 2 decades and have never attempted to sculpt a face. It's on my bucket list of things to do before I die.
Q: What artist you would like to study with (living or dead) and why?
A: I've always admired the work of artist Fra Angelico. He painted religious images with such grace and sweetness while using vibrant, rich colors in his portraits. He's a true inspiration in every aspect of the word.
Q:What key piece of advice have you learned in your creative journey that you share with others?
A: Be true to yourself. I have always had a love for the Virgin Mary and the Catholic saints. They were an important part of my upbringing in the Catholic faith. For many years, I incorporated these images into my work before it was fashionable to do so. It is very fulfilling to me as it represents a big part of who I am as a person.
Q:What adornment could you not go without?
A: Earrings! I love the big, bold, bright, dangling earrings. I'm the sort of person who will design a jewelry piece and shop for an outfit that complements it (instead of the other way around.) I also LOVE Christmas pins. I have collected them for over 25 years. I could probably wear one every day of the year without working my way through the entire collection. It's pure craziness….but I absolutely love them!
Q: What 5 items do you have in your studio that you use nearly every day?
A: Scissors, resin, polymer clay, E-6000 Glue, beads
Here is my blog post on Ice Resin.
It is so much fun to browse our Flickr papges.
Suzie Ridler made this ICE Resin Heart Pendant. It looks good enough to eat!
Welcome to Andrea's parlor. Today Ms. Ring brings us a thoughtful yet whimsical necklace with many design elements to delight the eye of the beholder. Her future is clear……
A crystal ball is believed to aid in the performance of clairvoyance. During Medieval times it was used by wizards, sorcerers, psychics and fortune tellers to "see" the past, present and future.
The round staple bezel was the perfect base to build a "crystal ball". It took me a lot of trial and error to get my two resin domes but definitely worth it.
In addition to the staple bezel and Ice Resin I used the following Art Mechanique items: cage bezel, bronze wire,and hook closure.  Non Art Mechanique items used were: brass chain, sheet brass, copper, mini die, and sterling silver.
What Does your future hold?
Andrea
Plexiglass is easy to work with in a staple bezel.
ICE Resin Creative Team member Kathy Thompson captured this faux butterfly specimen in an SLK Art Mechanique round staple bezel under plexi-glass.
Glue the butterfly image to the inside of back piece of plexi-glass.
Stamp an image onto the inside of the front piece of plexi-glass.
(The butterfly is from the Belle Dames Francaise Collage paper book.)
Kathy's Katalina Designs blog is full of ideas for fabulous jewelry projects.
Anyone for a nap?
Folks who do art don't often have empty spaces. LOL.
Think of all the mixed media art supplies you could store under this $146 K magnetic floating bed designed by Janjaap Ruijessenaars.
Silent film star Colleen Moore enlisted architect Horace Jackson to build her enchanted castle. This is Cinderella's bedroom. You can go on a tour of the castle here: http://www.msichicago.org/whats-here/exhibits/fairycastle/the-exhibit/great-hall/
Red stained glass and stainless steel
The Interior Design Center brings us this bird's nest bed for your budding egghead…
How about this romantic float bed? It's not pea green but is sure looks like something the Owl and the Pussycat might have gone to sea in…
keep looking »