Posted on | August 3, 2012 | Comments Off on Republique! by guest artist Riki Schumacher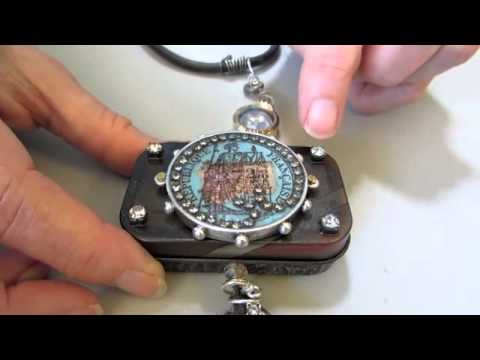 Is this a mixed media necklace or a belt buckle? It sure is cool! The curls on the ends of the rhinestone string just make it!
Riki Schumacher made it out of an Altoid tin.
Comments