Forget Me Knots are blue, us the flowers drove the color combination of this art doll. I created her hat using a pronged ring bezel and sealed the flowers onto it with ICE Resin.
I made her to remind me of the good memories in life. (Thanks Mom! Know you are watching.)
May good memories fill your life!
JoAnnA
MORE
"Wanderlust – A strong desire for or impulse to wander or travel and explore the world".
Today, I think we take the speed of travel for granted. Super Jets fly us over oceans, our GPS systems allow us to traverse the freeways of the world and even text messaging skips through multiple time zones in milliseconds.
This piece is in remembrance of a by-gone era, and those who explored our beautiful earth from the seat of a swaying train.
I used a round staple bezel, mica sheet and ICE Resin.
Tina
S.L.K Industrial Chic ready-to-use line at Michael's is FULL of amazing pieces. Each piece can be to assembled to, embellished with, even stitched with. Every item is full of possibility and what I love most is that one might think these pieces are for jewelry making alone, but I think they can be used in scrapbooking, altered art projects, journal add-ons, clothing accessories and in my case…used to create a small assemblage.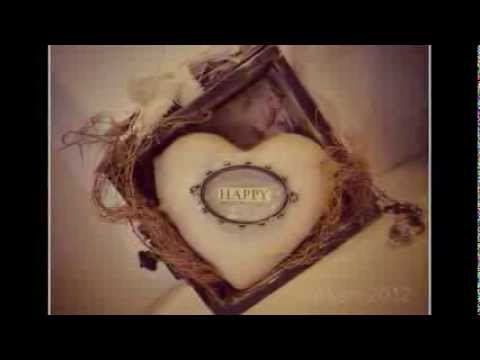 As this is my last post for Ice Resin, I would like to take the time to thank Carol and Kristen for their help and support throughout the last year. I would also like to thank my fellow team members for all the kind words of encouragement. I felt so honored to be included in such an amazing group of talented artists. Thank you Kathy, Tina, Joanna, Lesley and Michael, Cindi and Andrea.
To see more of Cat's work visit her at http://inthelightofthemoon.blogspot.com
Drumroll!
This week, we are formally introducing you to the members the ICE Resin® 2012-2013 Creative Team!
Jen Crossley is an Australian mixed media artist and highly sought after instructor. Her art is truly unique, incorporating many a found object, vintage ephemera, metal she has herself etched, resin and much more. With a true eye for detail and the ability to see past a rusty bit of metal, Jen is able to create assemblage pieces, tiny books and jewellery from this assortment of pieces she collects.
Jen's career has now taken her abroad where she realised her dream of becoming an internationally recognised artist and began teaching at the Art n Soul retreats. Her work has been published in a number of Stampington's magazine publications as well as Seth Apter's book "The Pulse of Mixed Media: Secrets and Passions of 100 Artists Revealed" as one of the 31 featured artists.
Jen's pieces conjure up images of times gone by …. which is the apt name of her blog, A Mark in Time.
This post marks the last of our Creative Team introductions. October 23 a new year for Tech Tuesday begins, and October 24 is the first date for a new round of Creative Team Wednesdays.
Let the drumrolls continue!
This week, we are formally introducing you to the members the ICE Resin® 2012-2013 Creative Team!
Lexi Grenzer is a teacher, jewelry designer and animal advocate in the Bay Area.
She has a great love of all things Shabby Chic and Day of the Dead, which lead to the creation of her blog and business, The Shabby Calavera.
Lexi's days are spent creating in the studio, teaching classes, snuggling with her four fur babies and doting on her son and adoring husband.  She attributes her love of art and hand crafted beauties to her Grandmother's amazing influence.  She feels blessed that she can contribute in any way to the creative community, and hopes to spend the rest of her life inspiring people to do the same.
To learn more about Lexi, visit her blog.
"And the secret garden bloomed and bloomed and every morning revealed new miracles."  ― Frances Hidgson Burnett, The Secret Garden
Andrea Ring transformed an oval hobnail bezel into her "Secret Garden" necklace, drawing her inspiration from the color of our translucent pink ribbon.
You can discover more about Andrea's jewelry on her blog or website: Amuck Design.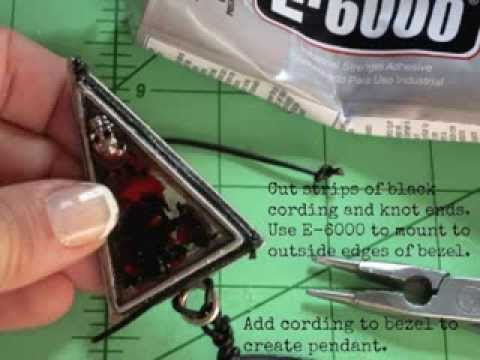 Cindi brings us a quick lesson in how to make a Gothic Pendant using Layered, Swirled Pigment. you'll need this triangle bezel to create this project.
You can learn more about Cindi on her Fat Cat Creations blog.
Let the drumrolls continue!
This week, we are formally introducing you to the members the ICE Resin® 2012-2013 Creative Team!
Lesley is a self taught mixed media, collage, assemblage artist who lives in Roanoke,Virginiawith her art husband and their family of fur babies.
She has traveled across many states, near and far, to attend and teach at art retreats including Art Is You, Art & Soul, Artiscape, Art Unraveled, Lemoncholy's Studio, Art Bliss, Private Studios, Paper Cowgirl and Paper Cowgirl's Wicked Tea.
Her artwork has been published in the Artitude Zine, Somerset Gallery, Somerset Weddings 4 and Sew Somerset.
During down time you can find Lesley busy in her studio creating art, blogging or working with her online class site at "The Art of Altering".
Lesley loves sharing creative techniques in her classes and having wonderful artistic interactions with those that join her.  She finds joy in seeing those "aha" moments and in watching someone touch a very tangible creation which just hours before had been an imagined piece.
Drumroll please!
This week, we would like to formally introduce you to the members the ICE Resin® 2012-2013 Creative Team!
Thespoena "Thespa" McLaughlin is a self taught mixed media artist, jewelry artisan, and teacher living in NW Arkansas with her husband and three kids. After a full day at work you can usually find her in her studio until the wee hours of the morning.
Her work focuses on telling a story with found objects. She loves using rusted metals in her artwork, so much so that she started using a metal detector to find unique items long buried.
You can find her work published in magazines such as Cloth Paper Scissors, CPS Pages, Somerset Studio Gallery, Art Doll Quarterly, and even on the cover of Sew Somerset summer 2011. Her jewelry was chosen as a finalist in the 2011 Cloth Paper Scissors Artisan of the Year competition.
You can find her classes online and at Create Mixed Media Art Retreat.
Drumroll please!
This week, we would like to formally introduce you to the members the ICE Resin® 2012-2013 Creative Team!
For those of you who have followed the ICE Queen Zine, or you will have seen Cindy Cima Edwards' jewelry in a prior post.
With a BA in Fine Arts, Cindy has always sought artistic outlets.  In 2002, she started scrapbooking with her daughter, then in 2007 discovered her passion for Jewelry design.  Being fascinated with jewels and stones from an early age, this just felt right.
Cindy's first necklace creation was a gift to her mother Rita, shortly before she passed away.   Rita loved jewelry and certainly would have reaped the benefits of Cindy's new hobby.
Her inspiration comes from many sources, including color, texture, nature, art beads, magazines, books, and her super creative daughter, April. Copper, brass, inks/colorants/patinas, and vintage elements are favorite mediums.  Experimentation is the rule.  Her newest passion is working with ICE Resin.
Cindy has been published multiple times in various magazines including: Bead Trends, Stringing, and Jewelry Affaire.
Cindy lives in North Central Arkansas with her husband John and a small herd of animals.
keep looking »