Doesn't this Flutterby necklace by Jo Jones make you feel happy? It does us!
She used organza ribbon for color and vintage chains for texture. The butterfly captured in ICE Resin® flew out of our Belle Dames Francaise paper pack.
You can get to know more about Jo "JoMama" Jones on her blog.
A collage image (Belles Dames Francaise), German Glass Glitter in Carnivale gold plus a hint of pink set off this pendant.
Once I finished the silver heart bezel I felt the colors and shape called out for a romantic feel.  I created beaded links of crystal pearls and crystal bicones to complete the look.
Cindy Cima Edwards
Clasp bezel and hook came from Industrial Chic, Susan Lenart Kazmer's exclusive line of mixed media components available at Michaels.
Cindy shares what she could do and what she actually did with these found objects… wonder what she will create with them later…
What might you create with these found objects?
You can follow Cindy on her Live to Design blog.
Are you working on holiday projects? Christmas is right around the corner and these charming ornament were made with ICE Resin, mason jar lids, holiday paper and pearls.
The red accents serve to make these pieces appear even more vintage.
You can check out more of Cindy's projects on her Live to Design blog.
I have always been drawn to words and letters in my work. Here I have used the Belle Dames papers which is sealed. I also added another layer of ICE Resin® when I added the corner flower paper to make it look like it was floating above in the rectangle bezels (one of my favorites). My motto in my work is also to keep it fairly simple in its design.
I love this close up of this closure it is also one of my favorite pieces in Susan Lenart Kazmer's Art Mechanique collection of bezels as well. It adds a beautiful feature to any necklace.I choose to put this closure on the front of the chain so it is a feature you cant hide anything that beautiful at the back of your head now can you !
I love to work small so I added these tiny hobnail bezels with a little feature in each one — a Mother of Pearl button, a piece of the flower paper, a tiny number. I always look at most things as a frame to be used with a special little treasure inside.
Jen Crossley
Hello! Pamela Huntington from the ICE Resin® Mixed Media Design Team here to share a technique this Tuesday… or whatever day you happen to be viewing the video I made.
I love making French cuffs. there is something I enjoy about the look and feel of these on my wrist. It occurred to me that the lovely bezels in Susan's collection would be a lovely center piece for one of my cuffs. Here is a little tutorial on how I added the bezel to the French cuff…
Pamela
p.s. My video is best viewed in full screen mode.
Kristen Robinson and Jen Cushman were invited by Jenn Mason to be a part of Cloth Paper Scissors® Workshops®.
They flew to Loveland, Colorado and taped on Tuesday, along with our friend, Kari McKnight-Holbrook . They also met new friends Jenny Cochran Lee and Margaret Applin.
Both Kristen and Jen had high praise for their editor, "Jenn was delightful, charming, and made us feel at ease during taping! Thanks, Jenn!"
The video we are all so excited about won't be out until next year, but in the meantime, you can see all that Cloth Paper Scissors has to offer on their website,
peruse Kristen's Tales of Adornment, or check out
Jen's upcoming book, Making Metal Jewelry – How to Stamp, Forge, Fold, and Form Metal Jewelry Designs.
Loving forms and figures I was delighted when I found this heart bezel in my box of goodies.
Immediately, I pulled this torso from my collection of found objects knowing that it would be the perfect place for the heart bezel.
The sweet and strong and powerful Frida Kahlo has such a lingering story. She is loved by many, and her sorrow and pain or greatly known to all that follow her.
My pendant today was meant to reflect how she often felt in life, caged by her casts, by her love, by her gender…these were all her private cages.
In creating this pendant, I realized that the pendant in reverse showed her without cage, and I thought that very fitting. In her passing, she became free of all that held her back, and she finally found peace. This was my little way to honor the amazing art she created and my great appreciation of her.
ICE Resin® and a Open Back Shield Bezel are at the foundation of this necklace.
Lexi Grenzer
Blog: The Shabby Calavera

Hello. Carol here, the one who lurks in the background of the ICE Queen Zine, and very occasionally leaves the computer to make fun stuff with ICE Resin®.
If you are familiar with adding images to bezels and pouring resin, then the video link is not for you!
However, if you love sparkles (I am guilty, guilty, guilty!) and are new to using glitter in your designs, then this video might be for you!
I used a fine gold glitter and I did not think I used much, but the image was delicate to begin with and as you can see, the glitter obscured the face.
The bezel and image do look pretty in the sunlight and might wind up on the hat band of a summer straw hat, but surely leaves a lot to be desired when viewed indoors and as such, is not going to be the focal point of a necklace or bracelet.
I am bummed, but adding too much glitter is a mistake I will not make again.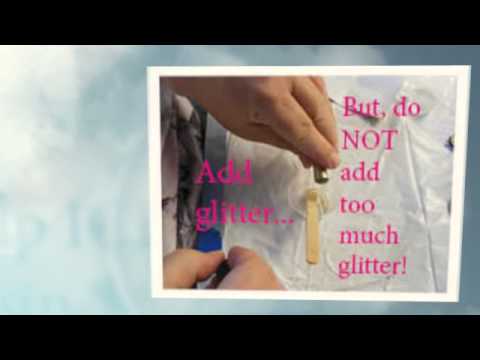 keep looking »