Posted on | February 15, 2013 | 4 Comments
Mixed Media: Re-Affirm My Climb
Along life's path we could all use a bit of encouragement, a word or two to help us get through challenging situations. We need to know we are worthy of our tasks and can believe in ourselves. This piece echoes all of those sentiments for me.

In approaching a new situation I needed a reminder that I could read and hold as a tangible object while I went through it. The different components really created themselves as I trusted my intuition to choose the words for me. I'm a rebel in that I don't follow traditional guidelines. Many a day I am far too serious. Both things I need to keep an eye on (pun intended). My inner soul needs to continue to fly forward and climb no matter what my fears may be. Silencing my inner critic knowing that whatever it is I WILL figure it out!
Make yourself a re-affirmation work of art. Remind yourself you are enough. Keep climbing!
Susan M Walls
My Art Circus blog
This piece was made using: transparent polymer clay, laser printed images (these are from Tumble Fish Studios & my own collection of vintage photos & words of my own choosing) water, ICE Resin®, Art Mechanique staple bezels: pronged eye and rectangular shapes, sheets of mica, vintage chain, various charms, beads, and jewelry findings as necessary, scissors, basic jewelry tools.
How to Work with Staple Bezels and Mica: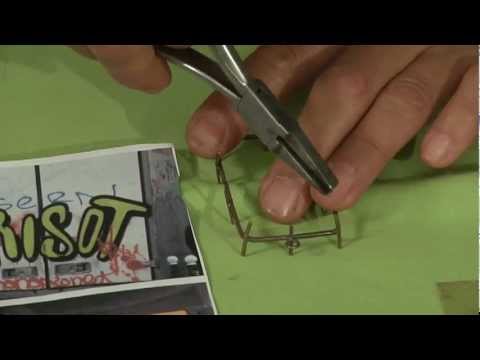 Comments