Join Susan Lenart Kazmer and Jen Cushman for an immersion workshop where students will have the opportunity to dig deep into their work by exploring innovative design concepts and honing their metalworking skills. Relics found at Paris flea markets prior to the workshop or treasured objects brought from home will be re-imagined into Talisman pieces of unique jewelry during the week at La Cascade.
A full range cold connection and wire working techniques will be taught, as well as color on metal, Resin Alchemy and Susan's innovative fiber-and-wire connections.  We'll also create a forged wire and resin paper journal so students can capture all the new design ideas and stunning beauty the South of France has to offer. Healthy and delicious meals are prepared fresh each day by French chef Nese Pelt, and dinner is served each evening family style with much joy and laughter. 
$3,200 includes double occupancy bedrooms at La Cascade, meals, instruction and a comprehensive kit to build your pieces. Space is limited. $1800 deposit secures your spot.
 CLICK HERE TO RESERVE YOUR SPACE >>–>
Susan and Jen usually get into Paris the Friday before the workshop  (often joined by a few students) and  attend the flea markets Saturday and Sunday in search of found objects and kick around Monday just enjoying Paris. Jen keeps everyone informed of the itinerary and meeting places and times and everyone is welcome to join them or go explore on their own or in pairs/small groups. For example one year a small group wanted to do the Louvre museum. Susan and Jen had seen it a bunch, so they wanted to hang out a Les Deus Maggots (a famous outdoor café) and go to the vintage clothing shops. Others wanted to walk the city and see the love locks on the bridges. Everyone spent a lovely Monday going our separate ways for the day and then met up for dinner and a sunset boat ride on the Seine.
Tuesday is a travel day to Durfort and we take the train. Tuesday evening is the first family style meal (All meals are fresh and we eat family style.) at La Cascade and students unpack their work spaces. The workshop starts Wednesday and goes through Monday. Saturday is a big market day in Revel, the next town over and it's wonderful and amazing. Small community Flea Markets pop up while we are there and Susan and I learn about them at arrival. We all go check them out in the mornings as they appear for a couple of hours.
Jen says:
"We'll be doing lots of high end resin work and metalworking and enameling. Susan takes everyone through their work and helps each person dig deeper into their work in order to really help hone in and influence change and growth. I'm always there for support and help in the studio during some of the off hours."
"Pretty soon, I will open a private Yahoo group where we can all meet each other and I can give information without clogging up everyone's emails. We "talk" lots on this group so it seems like fast friends once we all arrive. Again, as the space is limited to only 12 people we become pretty tight pretty quickly."
 CLICK HERE TO RESERVE YOUR SPACE >>–>
Learn techniques, discover new materials, and connect with artists and crafters.
Throughout January participants get 25 videos from 23 featured artists. I'm proud to be one of those artists, called "JumpStarters." See for yourself:
You get 25 videos for just $25 (USD).
CJS 2015 is proudly sponsored by Liquitex.
Artist Jen Cushman is an engaging instructor who has been sharing her love of mixed media for the past 5 years with students across the county who want to break out fo the mold in colorful and exciting new ways.
Here she is showing our friend Terri O how to make druze bangles: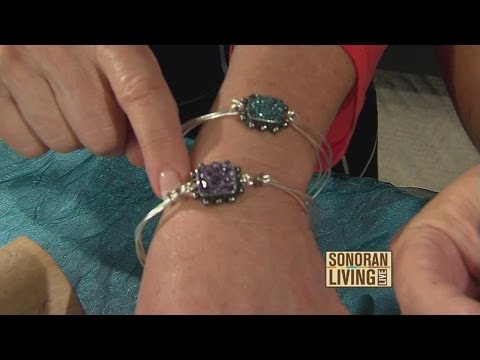 .
And here's Jen sharing how to make resin paper as part of  Stampington's Guest Artist Series.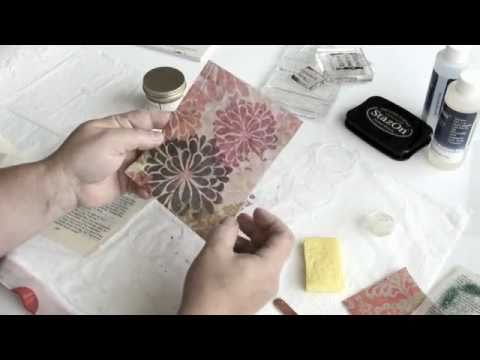 Register for upcoming classes with Jen: CHA in Anaheim, California and To Bead True Blue in Tucson, AZ.
Embed magic into your work using a jewelry art form that is reminiscent and utilizes ideas of past cultures on relics, Talismans and your own power.
You are invited to join me  in a hands- on intensive 5 day retreat to learn, explore and construct jewelry components using and altering mixed media and uncommon objects while building practical metalworking skills in bronze and silver.
As a student you will build distinctive personal metal structures and learn practical skills such as soldering and brazing, cold connections, fabricating sheet metal and wire while incorporating altered mixed media objects into jewelry.
In many ancient cultures open and closed forms or containers are meant to hold special prayers, Talismans or messages, and bring them to fruition.
This 5-day workshop is April 5 -11, 2015. All of the details are HERE.
RECENTLY – I'm the author of RESIN ALCHEMY, a best selling book which is my ten year body of work and compilation combining resin and metalwork, Also, author of Making Connections- A Handbook for Jewelers and Mixed Media Artists. I also create a best selling commercial line called, Industrial Chic and am working on a commercial line for the Emmys. My museum work is a series of circus troop figures that holds removable and wearable jewelry. In my work, I explore the way different cultures and people live, dress and pray and how these characteristics are incorporated onto their lives. I learned many ways on how people use and embed magic in their lives, all cultures use magic,….. even my own. I am a builder of Talismans, amulets and relics of all kinds…… I embed magic into my work.
Hi everyone! Jen Cushman here to bring you an announcement:
Hop aboard for our next social media stop on ICE Resin's exciting journey to the 2013 Primetime Emmys! We'll be doing a Twitter chat at 7 p.m. PST tomorrow (this Saturday 9/7/2013) that's being hosted by our fabulously crafty peeps Vicki O'Dell and Tanner Bell. Not only are these two people wonderful designers in their own right — Vicki's stuff is beauuuutiful so be sure to check out her jewelry on her blog — but they are social media gurus who know how to keep online chats moving fast and fun!
What's in store for tomorrow's chat is a sneak peek and also reveal of some of the handmade pretties that myself, Susan Lenart Kazmer, the 2013 ICE Resin Creative Team and some artsy ICE Resin staffers made for the Emmy's nominate actors and actresses this year. I mean who doesn't love the gift of handmade jewelry?! As I was tagging the pieces, taking photos and wrapping up all the jewelry yesterday, I was truly blown away again by the incredible talent of our team and how awesome ICE Resin and our Art Mechanique line of products are to create with. Every bezel Susan creates by hand for our line is intended to be a perfect little canvas for YOUR creativity. If you were to line up all the Emmy's pieces — made by 14 different artists — you would see how every piece is different in the eyes and hands of its maker. Seriously, it gives me chills to see so much variation in creativity and styles.
On tomorrow's twitter chat, our designers will explain how they made their pieces. It's your chance to ask them questions and learn how to create these pieces for yourself!  You could make the jewelry of the stars! This will be your first chance to get a good look at the beautiful creations from the ICE Resin Design team. To familiarize yourself with our artisans, please click the names and links to the right under 2013 ICE Resin Creative Team. Go check out their blogs and "like" their Facebook pages. If you haven't done so already, "like" ICE Resin's Facebook page, as well as Susan and mine (Jen Cushman) business pages.
I know it's a Saturday night and some of you might just be heading out for a movie or evening event, but if you love crafting and being inspired just know you have a front row invitation to participate in the Emmy's journey along with us.  Oh, and I forgot to mention. If you want to get in on it even more and share your thoughts and/or excitement, please use the hash tags #CraftingTheEmmys #chaswag and #iceresin on Facebook, Twitter, Instagram and everywhere else hash tags are used. That way we'll be able to see what you're up to and share as well.
Here's all the DETAILS.
Moderated by ICEResin, Vicki O'Dell of The Creative Goddess, and Tanner Bell of A Little Craft In Your Day.
And in case you missed the original announcement:
Da, Da, Dan, Ta Da…(can you hear the trumpets sound???) ICE Resin® is going to the Primetime Emmys!
That's right! Celebrities who are part of the 65th Annual Emmy Awards will have a brand new opportunity to show off their creative talents in DIY jewelry making.
All the details of the announcement from the ICE Queen, Susan Lenart Kazmer, are here: http://iceresin.com/icequeen/2013/08/ice-resin-is-going-to-the-primetime-emmys/
Official Giveaway Rules:
Crafting The Emmys Twitter Chat Rules and Guidelines 9-7-13
Join me for a one-time-only live online seminar on Friday, April 26th at 1p.m. ET! I'll  will show you step-by-step how to do my expert cold enameling techniques that will take your jewelry designs to the next level.
This online seminar will cover exactly how you can get the look of torch-fired or kiln-fired enamel with the use of ICED Enamels® powders and a craft heat gun! Create perfect mixed media and metal pieces in minutes that will last a lifetime!
Susan will show you:
Exactly what materials you need to get started

Step-by-step instructions on how to use cold enameling mediums, colors, and   glitters

Different finishes including inking, sanding, and decorating

Using ICE Resin for a coating for a permanent glass-like surface look

How to use the pieces in a variety of designs
Plus, I will show you examples of brand new designs created just for this  webinar!
Everyone who registers for this online seminar will receive:
Access to a recording of the seminar, so even if you can't attend the live event, you won't miss a thing!

A special coupon to save 20% off on Susan's video workshops and books including: Brand-new Resin Alchemy (Pre-order) book + DVD, Exploring Resin Jewelry-Making with Susan Lenart Kazmer DVD and video download, Making Connections A Handbook of Cold Joins for Jewelers and Mixed-Media Artists book, and Metalwork Making Cold Connections with Rivets DVD and video download.
Click here to sign up via the Interweave Store.
In addition to being an artistic designer and author in her own right, Kristen is the Director of ICE Resin's Creative Teams.
Explore Paris and then it's onto Dufort for a week of awesome metalsmithing and ICE Resin® techniques, unwind in the lovely countryside and food to tickle your tastebuds.
What do mermaids dream of?
Why creating jewlely of course!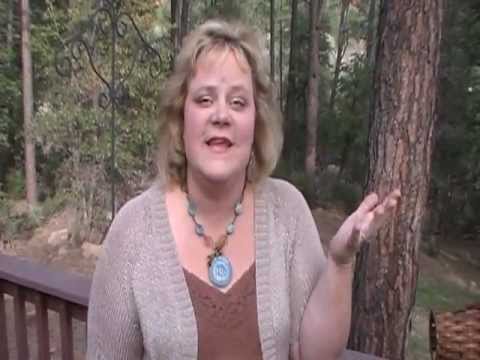 Come and join the mixed media fun at the Create Retreat in Orange County, May 30 through June 3.
The Mermaid Dreams necklace is about using  resin clay to make jewelry. You'll be able to make this necklace your own, choosing bead size and patterns. It is based on an article I wrote in the January issue of Cloth, Paper, Scissors.
Jewelry doesn't always have to be serious!  Colorful lampwork beads and cold connections are what we will use in Whimsical Rings.
Use vintage images or bring your own to Resin, Set, Go!
Class descriptions and registration.
I hope to see you there!