How you clasp a necklace is part of its beauty.
"Art is the most intense mode of individualism that the world has known."
Oscar Wilde
"This world is but a canvas to our imagination."
Henry David Thoreau
"True art is characterized by an irresistible urge in the creative artist."
Albert Einstein
Let your true self roar for you are amazing!
Now go forth and make art!
Beginning at noon( Eastern) on Friday, November 14, Beads, Baubles and Jewels episode 2005: Get Creative with Resin and Wire will be on the Beads, Baubles and Jewels website. It will run for 7 days.
Mixed media artist Susan Lenart Kazmer demonstrates making faux stones with glass glitter, inclusions and resin, and then she shows cold surface work to mimic enameling on metal. Today's Beading Lesson is on knotting with leather.
She had a grand time with host, Katie Hacker.
You hold the key to your highest aspirations!
What fills your dreams?
When Susan Lenart Kazmer teaches metalsmithing techniques she draws on her 25+ years of experience from the height of your anvil to the tips and tricks that make it fun to hone your skills.
This 2012 episode of Beads Baubles and Jewels will give you an idea of her style.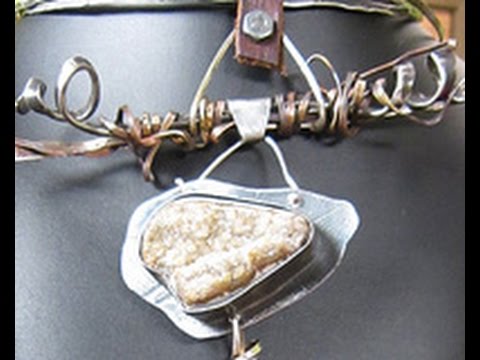 Want more from our friends at Beads Baubles and Jewels? Find out the latest!
See where Susan is teaching next: CHA in Anaheim, California and To Bead True Blue in Tucson, AZ.
keep looking »