Here's a couple of ideas to jump start your creativity to use ICE Resin for all your collage projects! Join me, Susan M. Walls, as I adhere paper to re-cycled soda cans and beyond!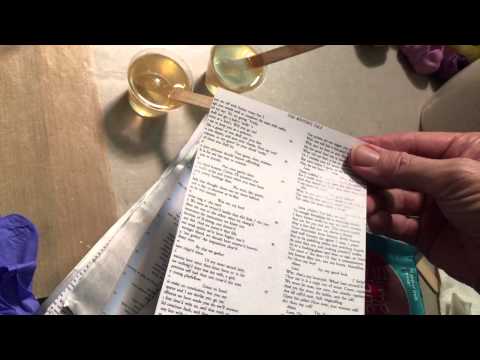 Another tip: Paper fibers absolutely adore resin, so if you want to seal your paper first, it will soak in less resin.
Learn how to make this Celtic themed bezel with your favorite ICE Resin® supplies, complete with an embossed metal background with layers of color on metal.
Transform your ICE Resin® bezel projects into mini accordion books that can also be added to a chain to be worn as a necklace! John Creighton Petersen will show you how.
Have you ever used a jewelers blade or tin snips to cut metal? Ever made your own rivet?
Follow along with Jen Crossley, one of our ICE Resin International Creative Team Members, and she will show you how!
Cutting with Tin Snips

Fitting a Jewelers Blade

Making Your Own Rivet

Learn how to add solder to a bezel to create a gilded focal piece.
You can even use rubber stamps to create texture.
Sweet little charms are nice to have handy for your mixed media jewelry or something even simple, like package embellishment, make book marks, tiny tree ornaments, add to cards… the list of possibilities is limited only by your imagination!
Such a fun idea starting with 2 of the same Art Mechanique hobnail bezels as the foundation!
You are invited to watch as ICE Resin Design Team member John Creighton Petersen shows you how to make a book become a necklace…
Are you ready to work on your art journals?
Grab some:
Art Mechanique™ Essential Collage Papers Pack One or Pack Two
Art Mechanique™ Shattered Opal
Art Mechanique™ German Glass  Glitter
Your fave Stampendous or Indigo Blu stamps
Staz-On Inks
Oil Pastels
and get ready to rock your mixed media journal pages.
Polly Hendrickson will share some techniques.
When Susan Lenart Kazmer teaches metalsmithing techniques she draws on her 25+ years of experience from the height of your anvil to the tips and tricks that make it fun to hone your skills.
This 2012 episode of Beads Baubles and Jewels will give you an idea of her style.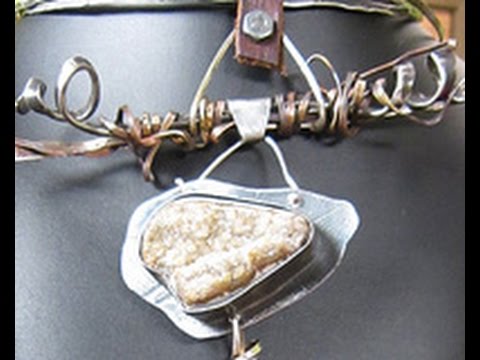 Want more from our friends at Beads Baubles and Jewels? Find out the latest!
See where Susan is teaching next: CHA in Anaheim, California and To Bead True Blue in Tucson, AZ.
With ICE Resin you can create stunning shapes with almost every material you can think of. For this year's Halloween costume I made some funny spiderweb earrings out of plain thread. The tutorial is easy to follow and the result is unusual. All you need is a needle and some sturdy thread, plus ICE…
Have fun!
Baerbel Born
keep looking »