The ICE Prince John Creighton Petersen uses tissue paper with solvent inks and rubber stamps to create this eye catching flower with a hand formed wire frame. This same technique can be used for making jewelry embellishments.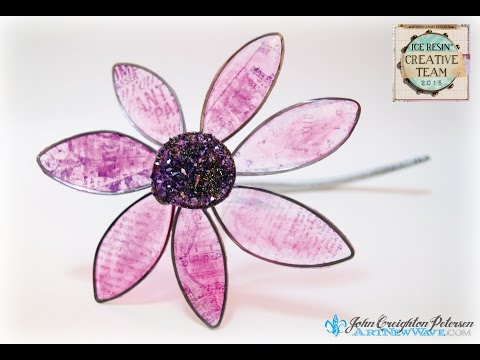 You may have used chipboard in mixed media collage and scrapbooking project, but have you ever used it to make faux stained glass pieces? Heather Widener of the ICE Resin Design Team shows you how! With 11 base colors of Iced Enamels Relique Powders and your imagination  the possibilities are fantastic!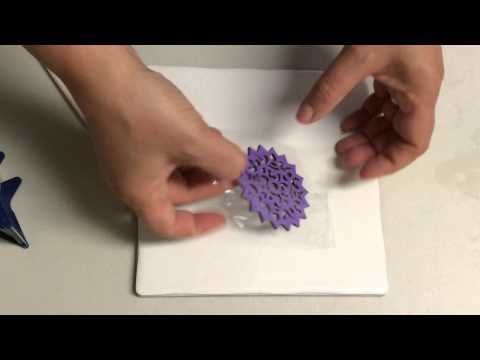 Shattered Opal, a holographic plastic adds, dimensions to you ICE Resin project and captures the color (s) placed under it.
Sandy Martin form the ICE Resin Creative Team shows you how lovely it can be!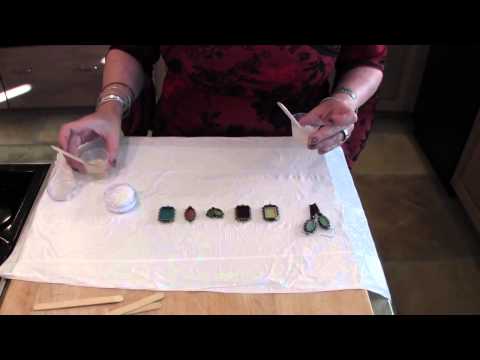 Poured a bezel you did not like after it dried?
Sandy Martin from the ICE Resin Design Team shares how to get the resin out so you can re-use your bezel.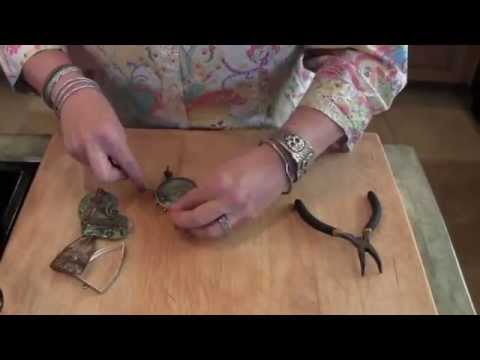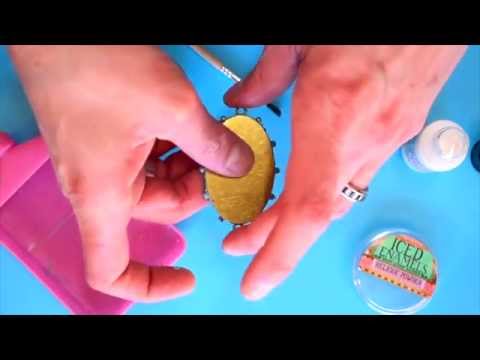 As you patiently, or perhaps impatiently wait for Spring to arrive, here is a lovely layered bezel technique for you to try!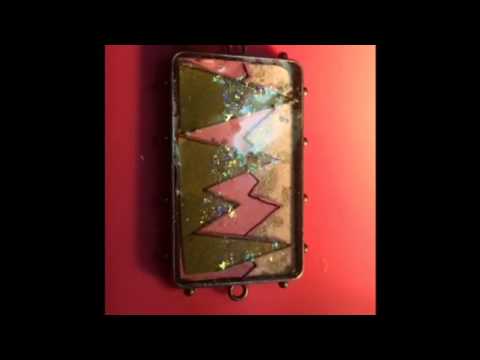 ICE Resin's creator, Susan Lenart Kazmer, has been making faux druze stones as part of her artwork for many years.
Clare Horner is going to place this faux druze in a hobnail heart dangle on tomorrow's "Deer to My Heart" necklace, but for now you can watch to video of how to make it.
What color of German Glass Glitter will you choose?
How do you get the look of solder without a soldering gun? With Iced Enamels it is easy and Chantal Johnson from the ICE Resin Design Team is here to show you how!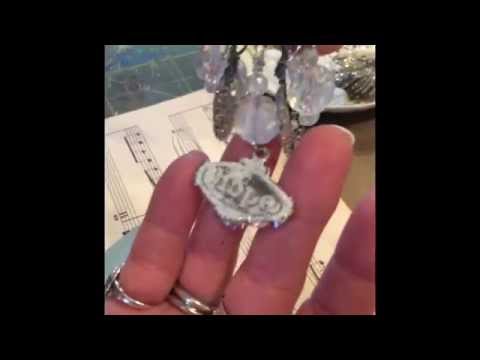 Here's a couple of ideas to jump start your creativity to use ICE Resin for all your collage projects! Join me, Susan M. Walls, as I adhere paper to re-cycled soda cans and beyond!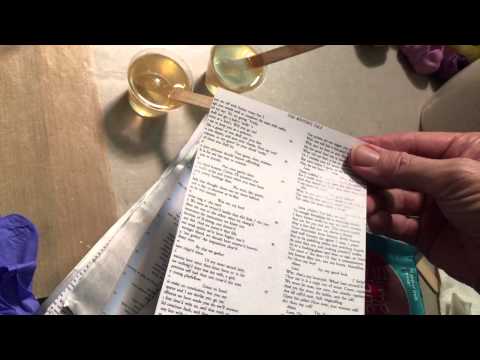 Another tip: Paper fibers absolutely adore resin, so if you want to seal your paper first, it will soak in less resin.
Learn how to make this Celtic themed bezel with your favorite ICE Resin® supplies, complete with an embossed metal background with layers of color on metal.
keep looking »