When I was tasked with making a piece inspired by a blockbuster movie, I was stumped.  I'm not big on blockbuster movies.  I'm more of a Indy film kind of gal.  My 5 year old granddaughter on the other hand….well she knows the HOT movies!   If you have a young girl in your home, or you have just been out of your house in the last year, then you know what a phenomenon Disneys Frozen movie is.  I was at Disneyland a few weeks ago and every girl under the age of 20 (well maybe a few over) were dressed like Elsa.  I decided that ICE Resin was the perfect medium to create a Frozen inspired piece!
Enjoy!
Supplies:
Ice resin, mixing cup and mixing sticks
Shattered Opal inclusions
Blue nail polish
pre-made plastic mold
Packing tape
Frozen images (not hard to find) I used packaging from my granddaughters shoes and lip gloss.
Mixed bezels- 4 small oval, 2 med. round filigree and 1 large rectangle hobnob
chain, wire, round nose pliers, ribbon and jumprings
DIY:
I started by painting my bezels with blue nail polish.  once they were dry, I dry brushed them with white nail polish.
While they were drying, I mixed 1 OZ Ice resin, per package instructions.  I separated the resin in to 2 cups.  In one cup I added a small amount of shattered opal and a few drops of metallic blue nail polish
I poured the blue resin into the large hobnob bezel until it was 1/2 full.  I left this to dry overnight
I poured the rest of the blue resin into multiple shapes of a pre-made plastic mold
I mixed a little shattered opal in with the remaining clear resin and pored it into the 4 oval bezels and let them cure overnight.
After they were dry, I mixed another OZ of ICE resin.  I painted a small amount of resin on the top of the 4 oval bezels, then dipped them into the shattered opal inclusions.
Once it dries, it creates an ICY texture perfect for this project.
I cut out several Frozen images from packaging.  I sealed the images in clear packing tape
I laid one of the images into the large hobnob bezel and filled it the remaining way with clear resin.
I used 2 smaller images in the filigree bezels and filled with clear resin.
I took out all the pieces from the pre-made mold.  I drilled a hole in the top of each piece.  I used a small piece of wire to create a bail.  I secured the wire with a drop of resin and allowed them to dry.
Once all the resin was dry, I used jump rings to connect the components to the chain
I finished it off with some blue ribbon and Viola…A Necklace fit for a  Princess!!
Creative Team member Sandy Martin shares how to add color on the outside of a cast ICE Resin piece to add dimension.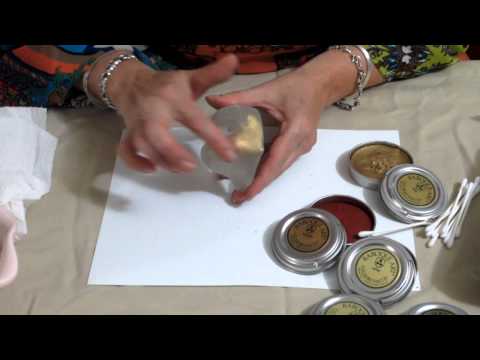 Want to see how to make the bird? This is where it nests!
Popcorn, Candy and Tissues are essential for the Movie Go-er, especially when the story line and characters tug at our heartstrings. For this Design team project, we were asked to create a piece of jewelry from a summer blockbuster movie. As I began to research the movie lists, I came across the ALL Time Top Summer blockbusters and began to read the list – thinking jewelry, ICE Resin®, color, technique not realizing that as I read the list one would stand out amongst all the others.
#7- Toy Story 3 – "Woody, Buzz Lightyear and the rest of the toys had to face the fact children grow up and put away childish things. Adults wept."
I wept while watching that movie with my then 20 year old, 16 year old and 9 year old. I wept for the older ones, that indeed children grow up and I wept for my younger one, realizing just how swift life moves. I wept for the child in me, and for the friendships I have had along the way. "You've got a friend in me" plays in my head and in my heart – as I see the Toy Story trilogy play on.   So how could I read on to see if something else inspired me. (Actually I did read on, as I loved the other movies also, nothing tugged louder or more creative).
My first thoughts were drawn to the actual characters of the movie but then went a little deeper into the role of friendship and thought of creating a piece that could be for a very special friend and yet keeping a playful palette.   Blending the art of collage, bezels, ICED Enamel and ICE RESIN® kept me playing in the studio-perhaps there is always a little childhood still left in all of us.   Finishing with a poly cord, wire, beads and a mini resined heart charm, brought the whole necklace together.
To create small art collages can be less daunting than creating large ones and it also allows for a one of a kind, unique piece. If you do want to use your collage for more than one bezel, scan and resize the piece on your computer or take it to an Office Supply store for their help in accomplishing this task. Another great reason I love the smaller scale is that I can use the little bits of paper that collect in my studio – not quite big enough for a large project but just too pretty to throw away.
Using Iced Enamels on the inside and sides of the bezel, lighten and brighten the metal causing the collage to really stand out. Iced Enamels are also a great medium to add color to your metal charms such as the cowboy hat on the pendant. As the ICE Resin® is added after the collage has been placed in the bezel, the finished piece is beautiful, durable and has that incredible glass like finish.
So with those ideas, Let's begin creating and playing and perhaps you'll start to sing "You've got a friend in me."
Gather
Art Mechanique Mixed Media Bezel (1 large and 1 small) or
Metal bezel of your choice
Spellbinders dies to match the Art Mechanique Bezels or
Stazon ink to create an outline of bezel shape
Iced Enamels® Medium
Ice Enamels® Ivory Relique
ICE Resin®
Small disposable cup, brush, wood stirrer
Ranger Distress ink in Sugar spun
Stamp of your choice
Stickles by Ranger
Additional Ink (pad) color of your choice for the edging
Glue/adhesive stick
Manila folder or a light colored heavy cardstock
Variety of Papers including Vintage, dictionary pages, and scrapbooking
Washi tape
Rhinestones
Metal charm
Small scissors
18 gauge bronze wire
Flush cutters
Round nose pliers
Glass beads
Poly cord or ribbon
Make
Prepare the bezels by applying ICED Enamels® medium to the inner back and sides of both bezels. Then with the ICED Enamels® Ivory, pour the powder to coat the Bezel. Shake off excess. Heat with the heat tool until all is melted and has a smooth finish. Set side to cool.
*Also, using ICED Enamels®, repeat the above steps for your metal charm.
To begin to collage the heart, choose one of two methods to create your base heart.
Method one: Using dies that match the bezel shape, using a manila folder or heavy cardstock, cut our desired shapes. Save both the shape and the negative
Method Two: If there are no dies to match your bezel or metal shape, using Stazon ink, ink the raised edges of the bezel and press firmly onto the manila folder or cardstock. Carefully cut out the shape and check for accuracy by placing it in the bezel. Trim if necessary.
For this collage, we will use the actual shape that has been cut. (See picture in the introduction) With the base heart, begin to layer your various papers – keeping in mind of the small base, divide the heart into 3 sections. Adhere with glue stick. Overlap each section with inked edges, stamped images or washi tape.
**When using vintage papers, once ICE Resin® has been applied, the papers may darken due to age of paper and the background you are using.  **
*On my necklace, the image I used was a scroll and with the soft sugar spun ink, it softened the edges. The camera did not pick up the detail. Choose a vivid ink if you wish to see the image.
Adding the focal point – images and words. In collage art, groups of uneven numbers are more pleasing to the composition. Choose 3 images (in my necklace, I cut a large rose, a smaller flower with leaf and the vintage images of the girls) and place them on the base heart.   Adhere with glue stick.
The words come last as they will be the main focal point. Choose dictionary definitions or even free hand the words of your choice.
*Repeat the process for small bezel and apply the word or focal image last before ICE Resin®.*
Once collage is completed, place in heart and prepare ICE Resin®.   Pour equal parts of A & B in a disposable cup and gently stir for 2 minutes. Let sit for 5 minutes and then slowly drip the ICE Resin into the bezel until it is at the edge. Gently set metal charm at the base of the heart and slightly into the ICE Resin®.
Let Bezels dry for 8-12 hours.
Finish necklace with a beaded wire wrap and poly cord. Add mini bezel to the wire while wrapping it around the ribbon.Chantal Johnson lives in Rowlett, Texas and is married to Scott. They have three children (25, 21, and 14),  3 dogs and 6 sweet little hens. Her work has been published in Somerset Studio, Somerset Home, Sew Somerset, Apronology, Haute Handbags, Belle Armoire and Green Craft.   She is currently on the ICE Resin® 2015 Design Team. For teaching engagements, you may contact her directly at chantal515@verizon.net. Visit her blog at chantaljohnson.blogspot.com or become her friend on Facebook to see her latest inspirations and see the joy in daily living.
keep looking »